ENGAGING
Empower your customers with a new delightful way to shop and express their personal style
SCALABLE
Scale to all of your products across categories with Outfit Maker's Artificial Intelligence approach
MERCHANDISING SENSE
Stay true to your merchandising vision with recommendations that reflect your priorities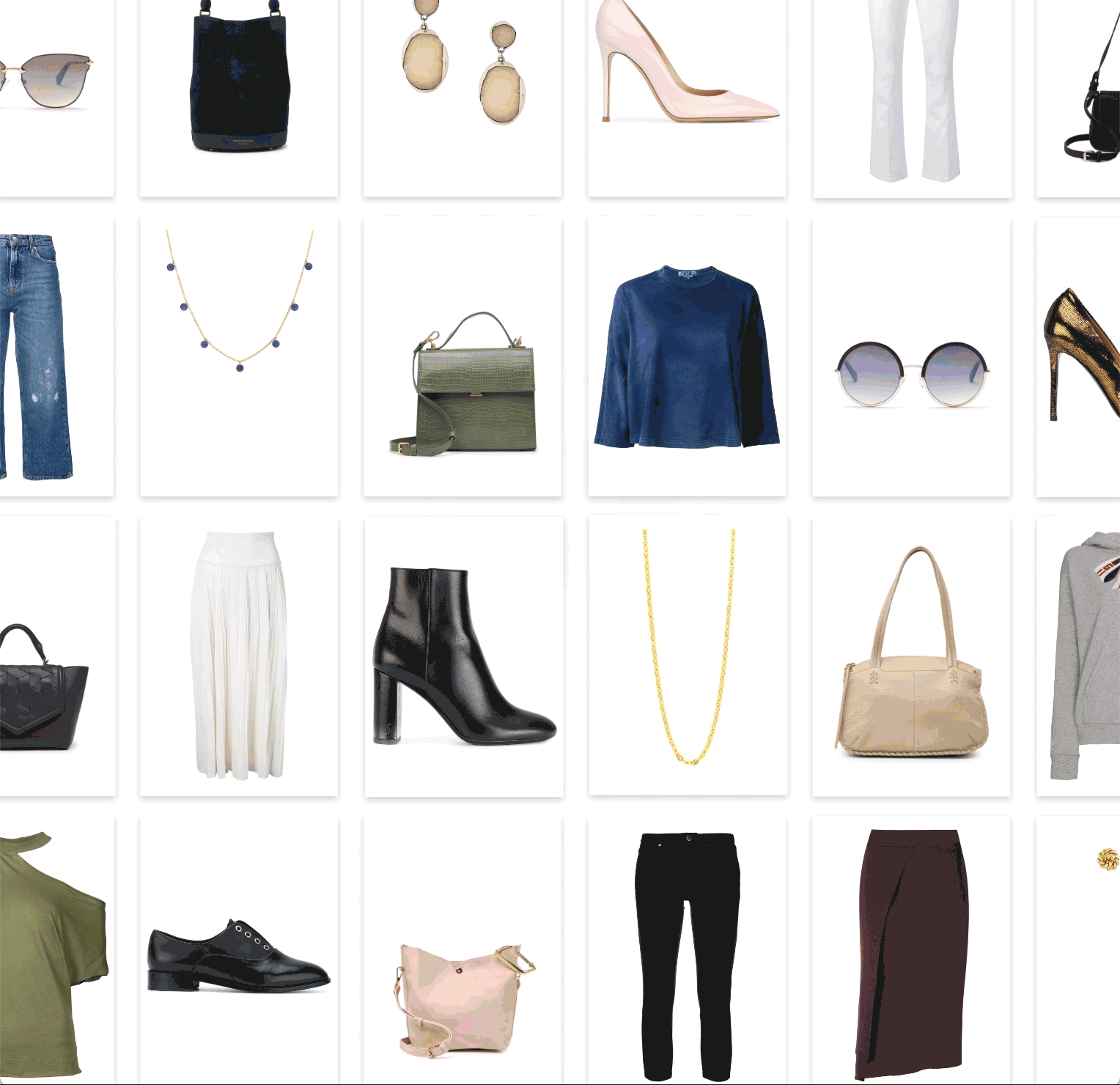 How does it work?
Outfit Maker composes visually appealing outfit combinations from your online inventory at scale through computer vision and search algorithms.
Product discovery can be overwhelming for shoppers and manual outfit making is expensive for retailers to scale.
Outfit Maker's machine learning approach learns your brand's visual priorities to drive cross category 'complete the look' recommendations that reflect your merchandising priorities.
Outfit Maker provides a new, delightful way to shop that inspires and empowers your customers to find complete looks they love, while maintaining the story of your brand.